Simply Treasured Vintage Gifts
Our Brand
Woman Owned

We are a woman owned business. we believe in sisterhood, life balance, the importance of family and lifting each other up. We work hard, laugh load, pay attention to detail and always see the glass half full. We remain confident yet open to listening and learning.

Handmade

We produce quality handmade gifts that can be treasured for years to come. Our products are durable right down to every last detail. We always package our gifts with kindness and care as we believe they will be treasures for generations to come.

Core Values

We are dedicated to our customers and their satisfaction.
We go the extra mile
We are kind humans just as your dog or cat would think we are.
We respect others and their stories, always supporting and lifting each other up!
Gifts that beam with a quality and the uniqueness you would expect of handcrafted
We are a brand that stands behind the durability of its products. We handcraft our gifts to be a timeless treasure for generations. We take our time, use quality shipping material, and put forth excellent customer service with kindness always.
"Adventure Fields" Wooden Floral Shadow Box
Regular price
Sale price
$25.00 USD
Unit price
per
Sale
Sold out
"ADVENTURE" Fields : takes place in the fields of wild flowers is as magical as a fairy! This sweet hexagon shaped wall art measures approx. 6"X 5" in size. It holds a handmade mushrooms and miniature "fairies welcome" sign.  There is a hanger on the back and the rope hanger is embellished with a lace ribbon tie. 
Share
View full details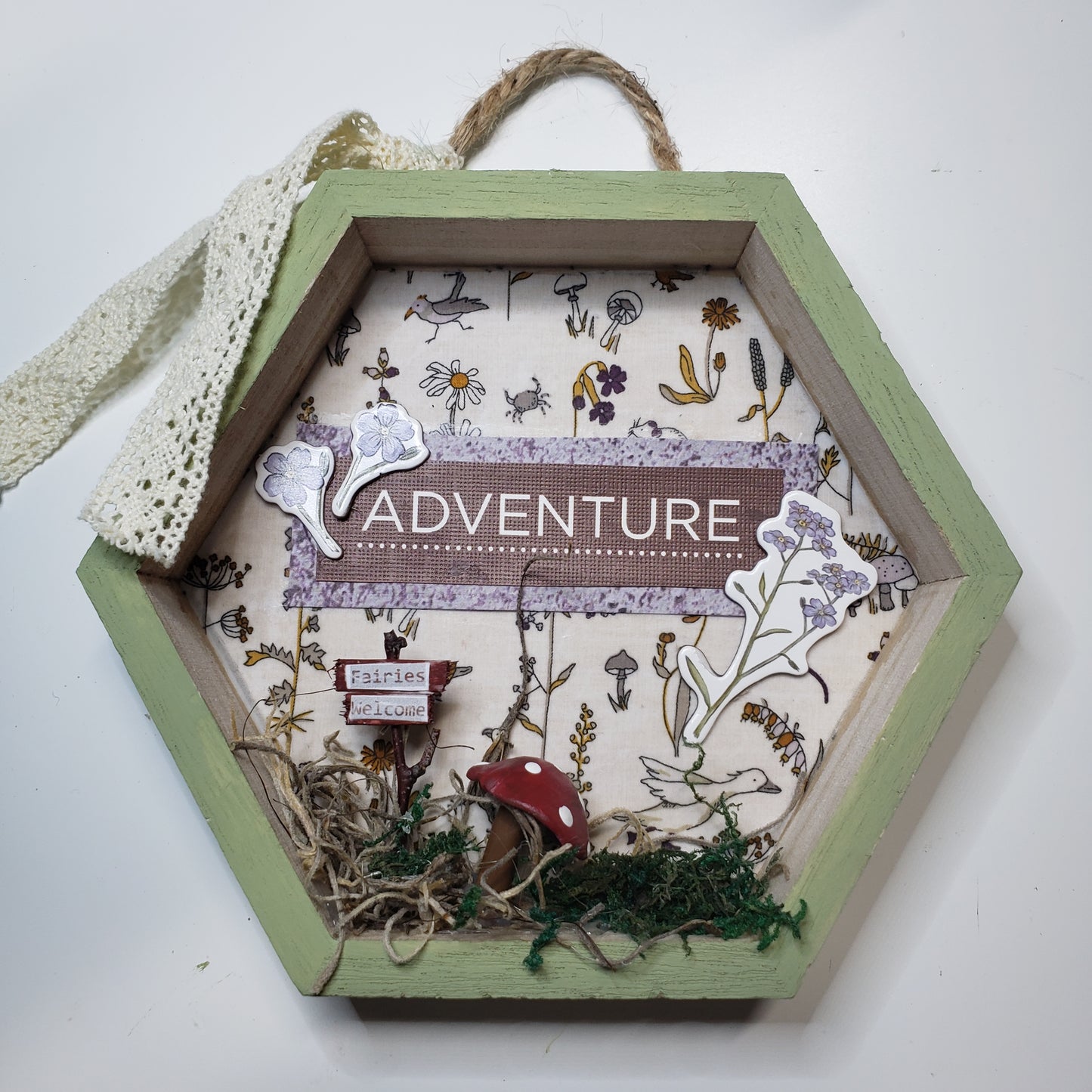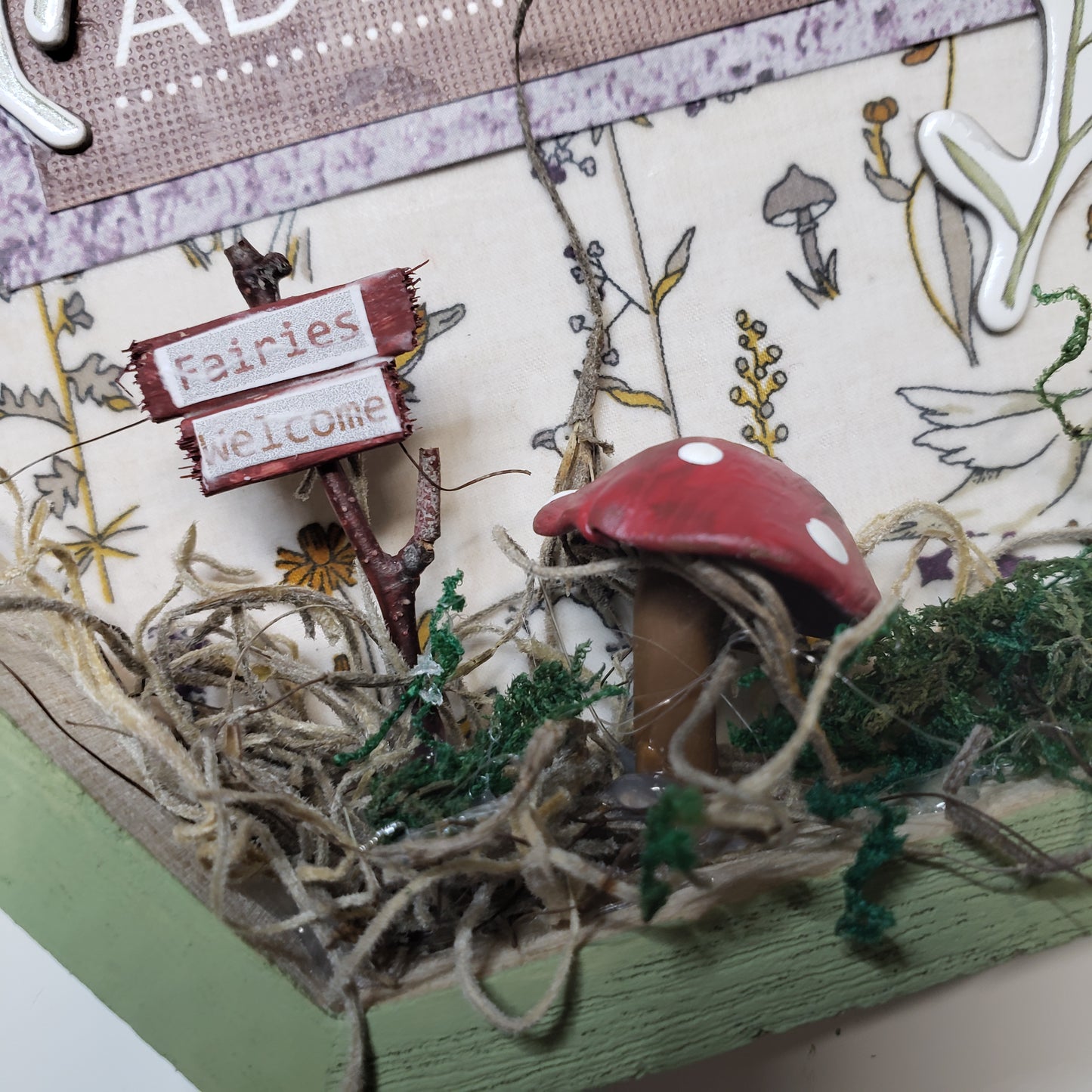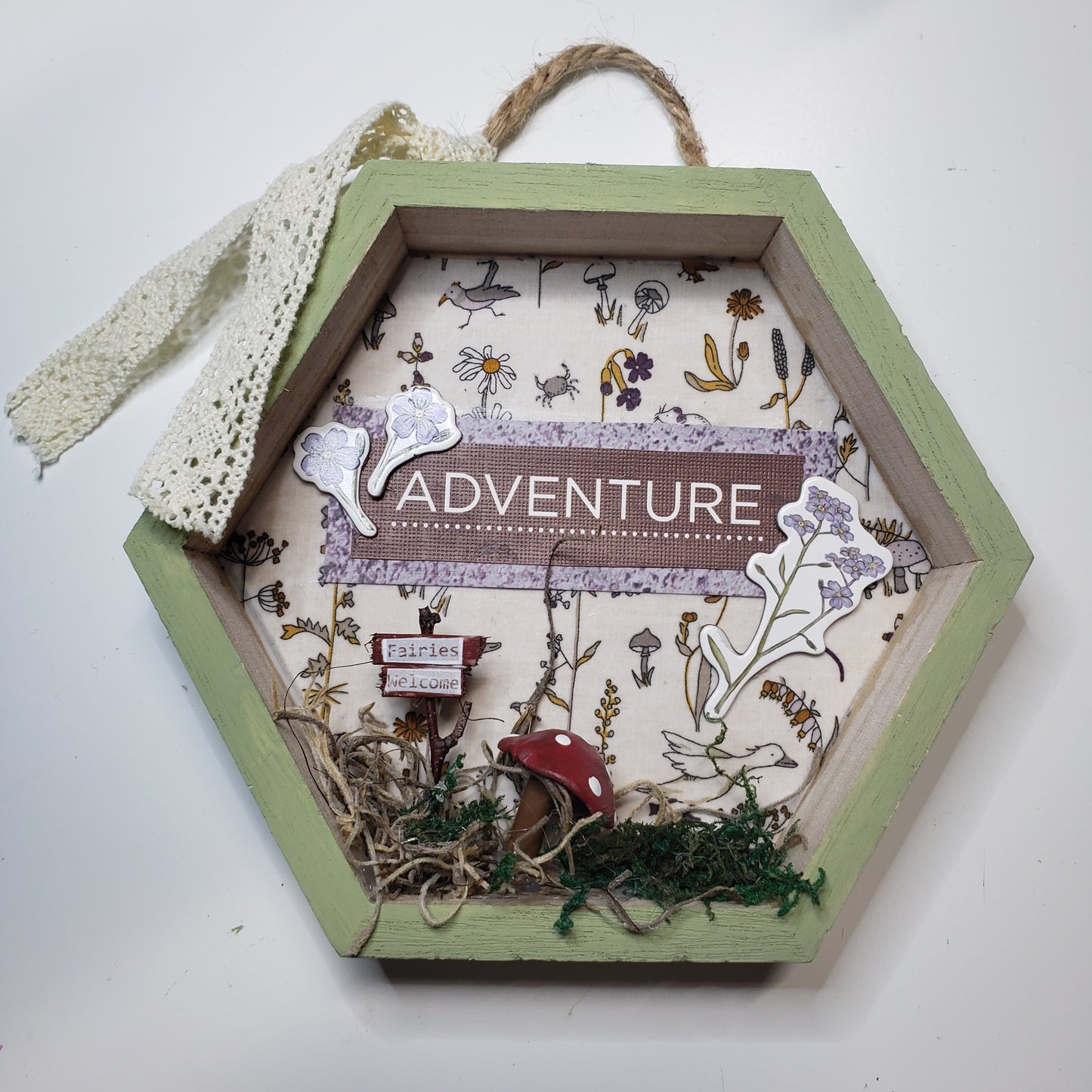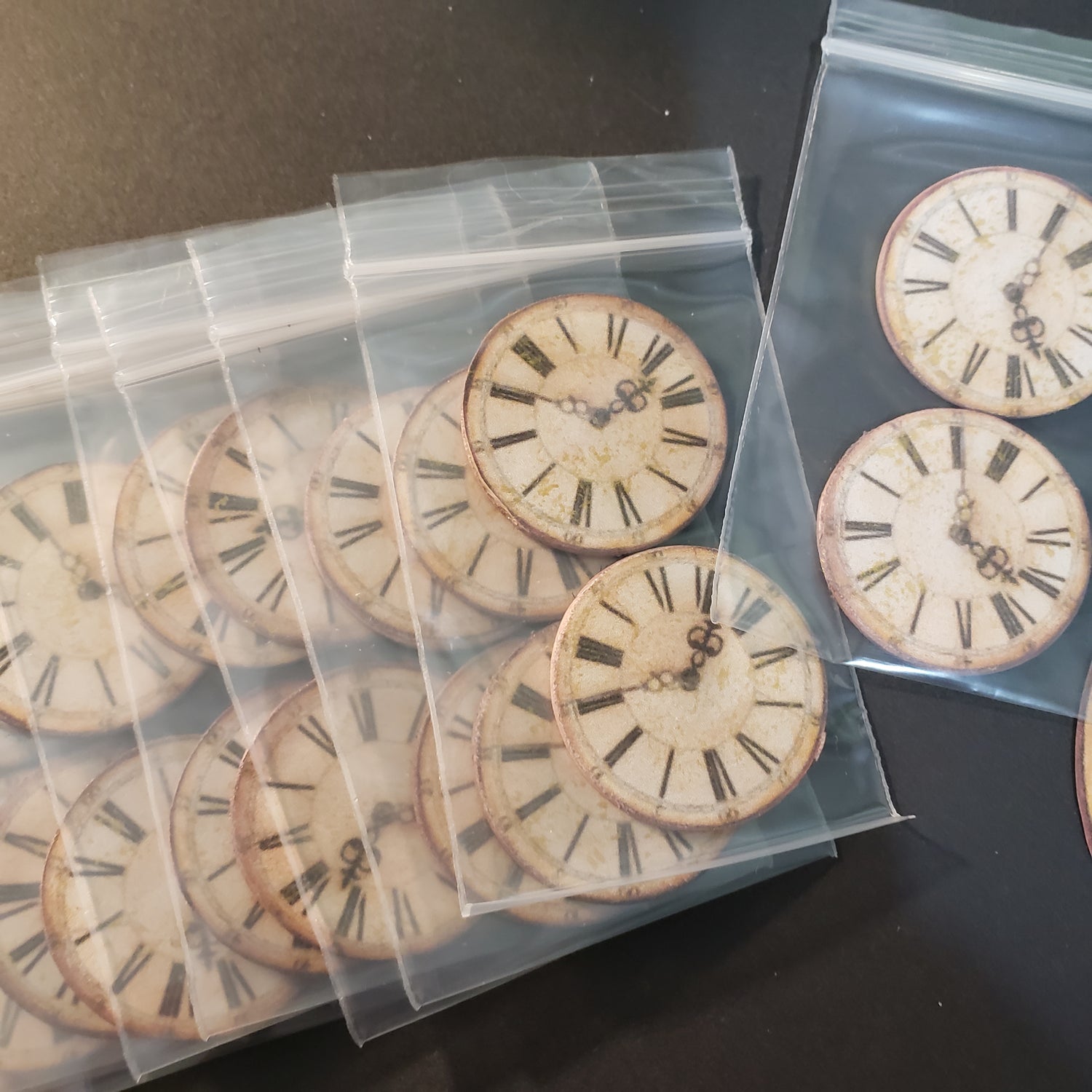 Creating your own Shadow Box?
Check out our collection of Shadow Box Miniatures...use them as a focal point or as charming additions to a shadow box you are creating. Check back frequently as we are always adding items to this collection...come and get inspired!
Button label
"This Shadow Box made my Christmas!"

I wanted to tell you what an awesome job you did replicating my shop! I was very impressed! I love it! I get so many compliments on it...at least 3/4 times a week!" -

Sherene, Owner of Perk City Coffee Shop Knoxville Tennessee

"These are so adorable! They are exactly what I wanted and could not find!"

I love them. You are so talented! I highly recommend Miniature Details. I love them. You are so talented! Your detail work is exquisite and shipping was prompt. You won't be disappointed - Kim C.

"Thank you for my Fairy Door!"

I absolutely love it! It was a complete surprise and just priceless. I love the cat and the fish food box, the Thoreau quote is actually a favorite, the half moon and fairy is very special and I love the plants and vines. It completely looks like it was made for me!" - Beth R.